Prices
(From Monday to Saturday from 8:00 am to 8:00 pm On all other days and times the labor cost is double)
WORKS
Hourly cost € - VAT excluded
Call-out charges
(to be added to the cost of the first hour)
21,00

Electrician

*
29,00
Electronic technician **
34,00
Computer technician ***
39,00
Call-out charges is not applied for works over 4 hours;
it includes the cost of travel and the time taken to reach the workplace.
For new installation works, we invite you to ask for a quotation that evaluates them
characteristics of the plant to be built and the materials to be used.


It is also possible to activate customized assistance contracts which
provide for maintenance, restoration, configuration of equipment
electrical, electronic and computer. Contact us to find out more.

You can request these services by contacting us at the numbers :

347 - 71 54 657
320 - 85 07 197

or even by writing to the email address
info@gamberucci.it
info@elettritec.it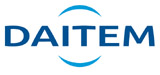 Wireless Alarms

New installations
Catalogue
(Italian page)
Alarm offers
(Italian page)
Video survellaince
Network Cameras
Network Recorders